Amber is hands-on and works steadfastly in the organization, planning, preparation, and continuing development of the studio. Inspired by her love for dance and the importance it played in her life, Amber turned her dream into a reality when she created "DanceArt" in 2002, a dance studio to provide much more than dance classes alone. But she also wanted the 'sole focus' to be on children. She wanted a family-oriented, safe, and inviting place to surround her students.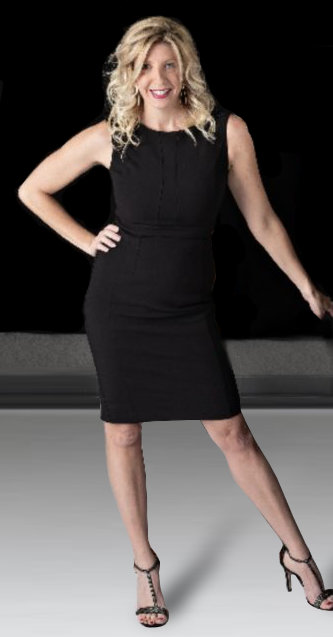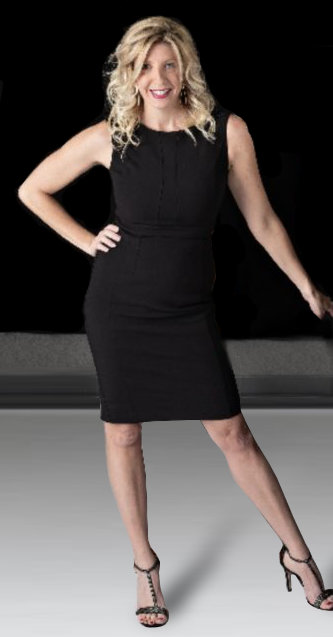 Amber created DanceArt with the desire to share her love of dance to others. She takes a unique approach to her studio. She didn't just want a business that showcased dance instruction alone. She wanted a warm place where students and their parents together are encouraged to accomplish their goals in the studio and to carry the positive benefits and skills learned into their personal lives.  You will find Amber's philosophy for her teachers incorporated in all the classes, no matter the age. And that is, first, to teach students dance and then to instill in them the discipline of dance', while never sacrificing 'having fun'.
Amber's childhood memories of dancing are saturated with fun, not just accomplishment. She wants her studio to be an expression of the symmetry of dance technique and enjoyment as DanceArt's children are building their own memories.  Her staff is a team sharing a common goal, "to keep the students happy and growing into beautiful, amazing dancers"! She searches for energy and enthusiasm in the members of her staff and wants their love for children to measure as much (or more) as their love for dance.  She wanted a place for children, her students, to learn strong technique and even stronger personal development within themselves and with others. DanceArt grew from a dream to a place where relationships, life-long friendships, and unforgettable memories have formed throughout the years among parents, students, and her staff.
Amber graduated from Meredith College with honors holding a Dance Major degree with a concentration in private studio teaching.  Her portfolio of dance includes many various venues and techniques of instruction, classes, and training. She participated in Summer Intensives in Houston, Texas with the Jose Limon Dance Company and School Summer Studies at the Boulder Jazz Dance Intensives in Boulder, Colorado. She traveled with the Meredith Dance Theatre, performing several pieces of a variety of different genres. When she toured with the North Carolina Dance Festival, she was credited for her solo performance created by Carol Finley on stages in Greensboro, Asheville, Boone, and Raleigh.
Amber's drive and determination when she attended the American College Dance Festivals carried her to such cities as Frostburg, Maryland, Richmond, Virginia, and Washington, D.C. She was given the opportunities to dance with many guest artists from around the world, including David Dorfman, Doug Varone, Chuck Davis, L.D. Burris, Gerri Houlihan, and Lisa Rice, among others.  She has trained with Dr. David Beadle (Improvisation & Mind/Body Integration), Allyson Colwell-Waber (Modern & Choreography), Jennifer Sommers (Ballet training), Angie Browning (Jazz Instruction), and Carol Finley (Dance Theatre), as well as having trained with the Arthur Murray School in cha-cha, meringue, and salsa ballroom classes.
Celebrating over 20 years of DanceArt Studio established in 2002. The core of DanceArt is dance classes for all ages and forever will be the heart of the Studio. Amber has developed programs throughout the years and now has a full daytime preschool academic program (The PreSchool at DanceArt), Yoga Center for adults (DanceArt Yoga), Dance/Gymnastics retail store (DanceArt Essentials), and Tumbling/Gymnastics for children (Dream Gymnastics).
The relationships with my staff have been incredible experiences as we have all developed as a team of strength in years together. I share my work with 12 amazing employees. All of them have been with me over 10 years and some even 15-18 years. The work environment is positive, encouraging, and we push for greatness all around us. Negativity is often not engaged in so daily we are teaching our students (and parents) more than just dance!
Amber recently explored the movie world and in 2024 find her in the upcoming Francis Ford Coppola movie Megalopolis along with being featured in 2023 Midtown Magazine Entrepreneurs & Leaders as the Face of Dance.
Ms. Amber is a believer of dreams. She truly wants every child to gain something personal for themselves, something they may carry with them for the rest of their lives.
Amber is a dynamic individual that strives to make a difference. Her whole-hearted involvement with her business has given her an avenue to give back to others.